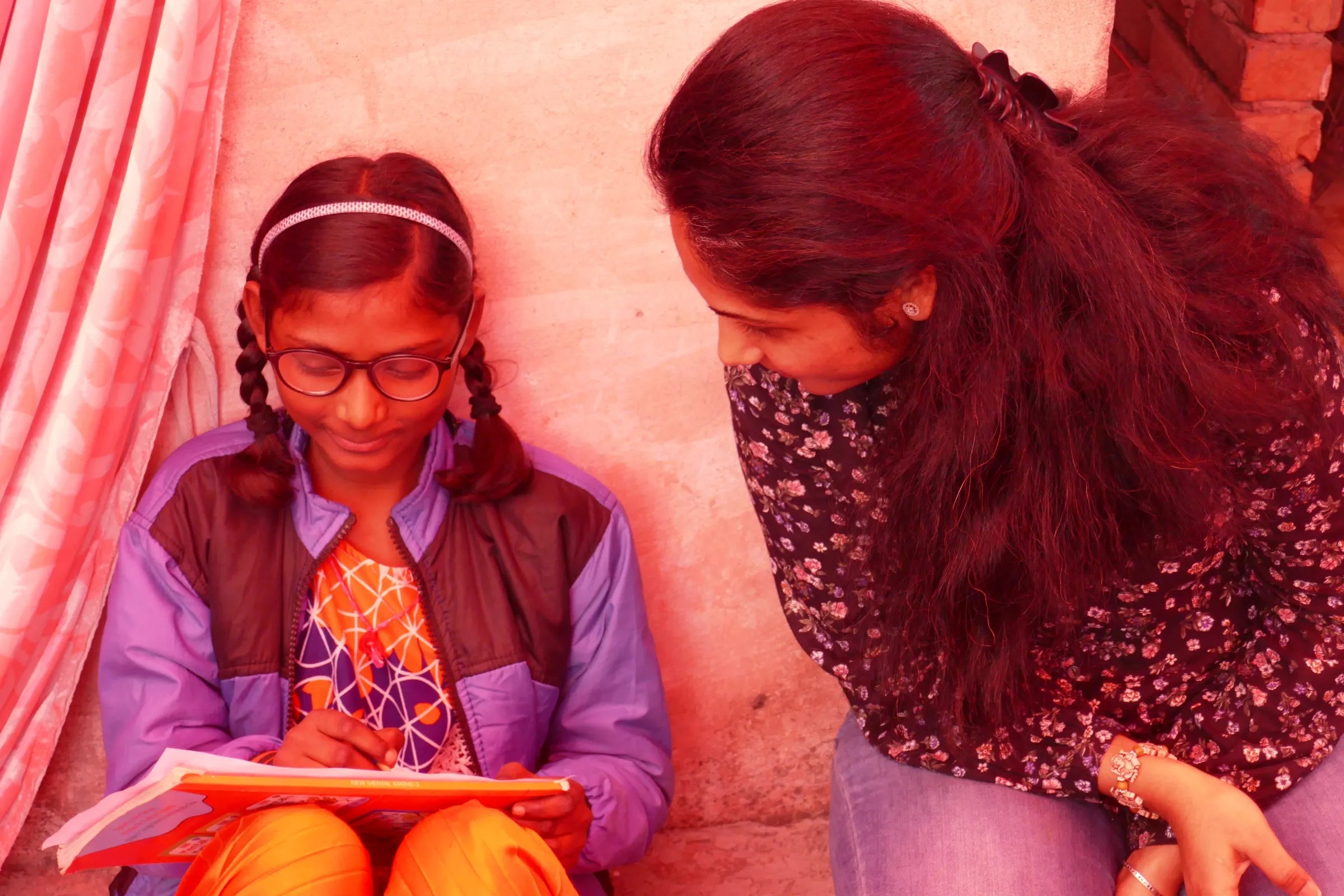 Pink Maharani
In a ruminative conversation with the founder of Pink Maharani, we discover the social business with a big heart and a bigger purpose.  
We live in a world full of trends, likes, clicks and followers, where storytelling often lacks authenticity. Pink Maharani comes along to show you the real picture and deliver a message, one that is larger than ourselves.
A biotechnologist by education, Narmada Ramakrishna, was unaware of the existence of cashmere given her humble backgrounds. Hailing from a middle class family in South India, cashmere pashmina shawls had no place in the context. It is only when Narmada was looking to use capitalism for good and start a social enterprise, she was introduced to the beauty of pashmina and its birthplace.
As a mould-breaking entrepreneur and a full time mother,when Narmada went looking for a story and purpose in Kashmir, she was met with conflicts, road riots, and even stones being pelted at her car. Sat inside the car surrounded by chaos, she realized the impact she could make by creating a sustainable livelihood for the creators of the art that is pashmina. She wanted to create a lifestyle brand who would inspire and aspire to do better as individuals and as collective humanity. And that was the birth of Pink Maharani.
Starting with merely two Kashmiri women as embroiders to a growing team of 80 today, Narmada never intends to uproot the workers from their hometowns. Pink Maharani and the team has always worked on site, in their village, in their houses. Having spent nights with nomads, sourcing pasham from the goats that graze freely in the open fields of Ladakh, she believes it is imperative to connect with the workforce decentralize economic growth. As the process of creating the shawls continue, Pink Maharani has always been adamant to keep the embroidery group female focused. The women in Kashmir have traditional roles of being homemakers, however, upon spending time with Narmada, they say to her "with you, we see what is possible". With that being said, the women do not lead tougher lives compared to the men. Narmada recalls a time when the matriarch of the weaver's family pulled her aside to tell her "My child, I respect you and am grateful that you want to empower us, but, we do not hate our men. They love us, help us, and they support us." which is why Pink Maharani also focuses on artisan empowerment as a whole.
Pink Maharani not only empowers their work force in Kashmir but also gives back to the society by working towards ending period poverty in regions like the urban slums of India. Having experienced personal trauma from the lack of menstrual hygiene and health, there was no looking back for Narmada when she realized she has a voice that can create an impact. One shawl - One girl - One year. Pink Maharani strives to change the lives teenage girls in the urban slums of Bangalore, India by sponsoring their menstrual health for one year. With each purchase, a vulnerable girl going through her menstrual cycle is provided with knowledge, support, free sanitary products and basic understanding of this confusing transitional period in her life. Not only does this empower her, but also prevents her from dropping out of school, which is a common case for menstruating girls in India. Being known as the brand that gives back, and that supports the girl child in India, Narmada says this is not only reason why Pink Maharani is loved by its customers. "The reason people come back to Pink Maharani is hands down, the product. The product is our hero and unboxing the product is a sacred ritual." The shawls are vibrant; they infuse joy in one's lives. There is attention to detail in every cashmere thread and, above all, there is love in the story.